Arm Lift Surgery
An arm lift, also known as a brachioplasty, is a surgical body procedure that corrects sagging arm skin and tightens and smooths the supporting tissue of the upper arm. The procedure can also reduce stubborn pockets of fat that may be stored in the
Trusted Source Arm lift American Society of Plastic Surgeons Go to Source upper arm.
Houston plastic surgeon Dr. Rukmini Rednam employs advanced technical skill and artistry to help her patients achieve a more slender, fit, and youthful appearance with arm lift surgery.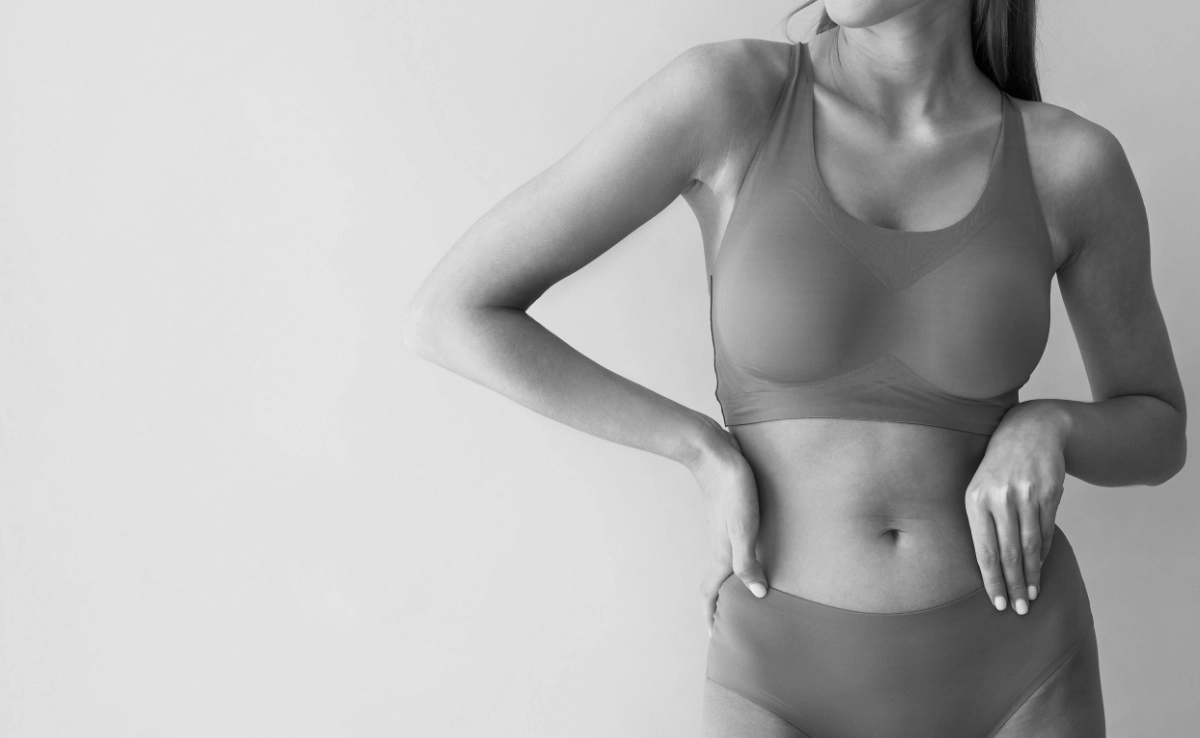 Benefits of Arm Lift Surgery
Droopy, loose skin on the upper arms may be a result of the aging process or weight loss, and it cannot be corrected with exercise. This can make a person appear heavier or less fit than they truly are. In recent years, arm lift surgery has grown increasingly popular in the United States, with the number of procedures performed increasing by more than
Trusted Source 2018 Plastic Surgery Statistics Report American Society of Plastic Surgeons Go to Source 5000% between 2000 and 2018. Brachioplasty is sought after by many of Dr. Rednam's patients, and this procedure is an especially common component of post weight loss surgery.
The many benefits of arm lift surgery include:
Arms that appear firmer, fitter, and more youthful
Accentuate definition of upper arm muscles
Reduce stubborn upper arm fat deposits
Reduce or remove stretch marks on the upper arms
Increased self-confidence
Candidates For Arm Lift Surgery
Ideal candidates for arm lift surgery are those with significant loose or sagging skin on the upper arms, often resulting from significant weight loss, aging, or genetic factors. It's important that candidates are generally healthy, non-smokers, and have realistic expectations about the outcomes.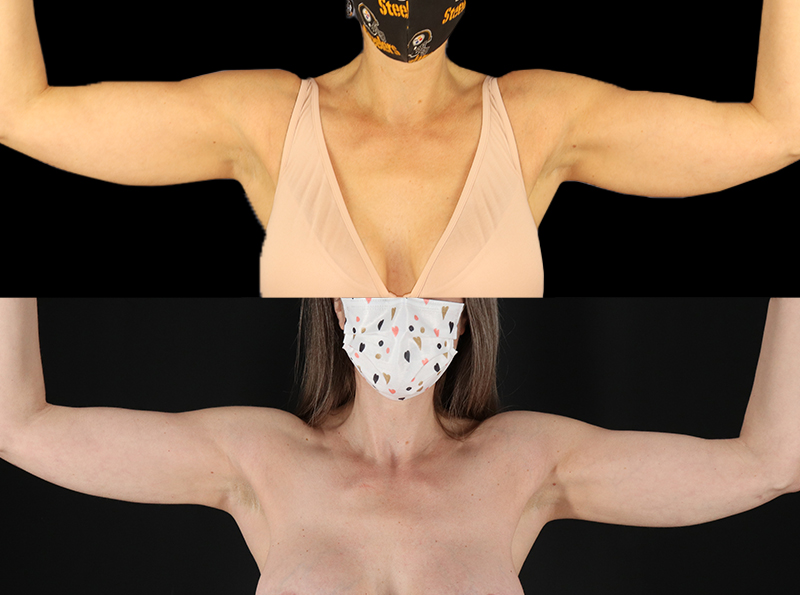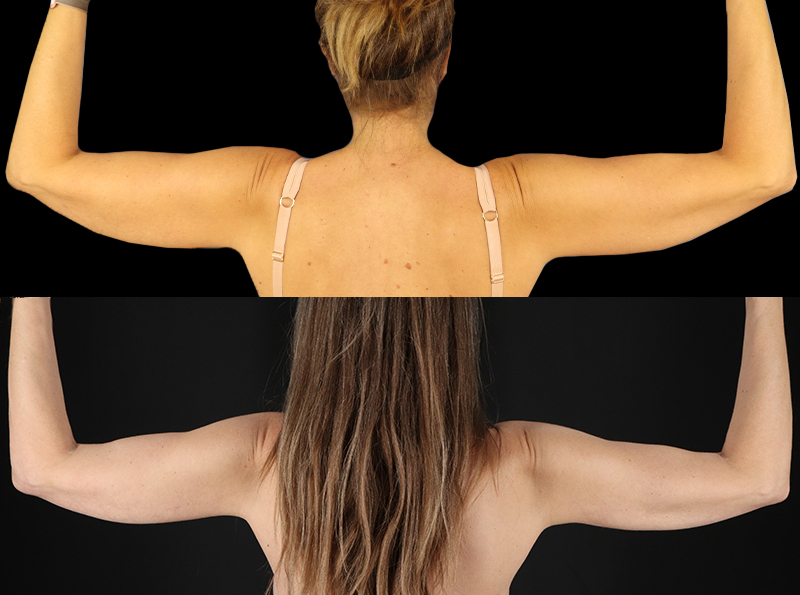 Preparing For Arm Lift Surgery
Dr. Rednam will provide detailed pre-operative instructions which may include guidelines on diet, medications, and smoking cessation. It's important to arrange for someone to drive you home after the surgery and assist you during the initial days of recovery.
Arm Lift Procedure
Patients about to receive a brachioplasty must not use nicotine or take blood thinners within 2 weeks before surgery. The procedure itself is performed under general anesthesia or IV sedation. Patients are marked awake before the procedure to ensure precision incision placement so the scars can be as hidden as possible.
During an arm lift, Dr. Rednam makes an incision on the inner posterior aspect of the arm. She uses liposuction to eliminate excess fat prior to excising the excess tissue and tightening the arm's supportive tissue with internal sutures. Lastly, she shapes and smooths the skin around the new structure of the arm in a tension-free manner. Some patients who desire a mild adjustment might be candidates for a short scar procedure with liposuction and skin tightening, though this depends on the patient's arm pre-surgery. Once the arm lift is complete, Dr. Rednam closes the incision with internal slowly dissolving sutures with no suture removal required.
Arm Lift Recovery
Patients typically see results immediately following the procedure, though swelling and bruising may be present and take time to subside. During recovery, bandages or compression garments are utilized in order to minimize swelling. In most cases, a drainage tube is not necessary.
Full recovery from an arm lift can take months. However, most patients are able to resume light daily activity after about 2-3 weeks. Full, unrestricted activity (such as lifting heavy objects and carrying small children) can be resumed by 4-6 weeks.
Frequently Asked Questions
Arm Lift Surgery FAQs
All surgeries leave scars, and arm lift surgery is no exception. However, Dr. Rednam takes meticulous care to place incisions in less visible locations and uses advanced techniques to minimize scarring. Over time, with proper care, scars will fade and become less noticeable.
While the results of an arm lift are long-lasting, the natural aging process and significant weight fluctuations can affect the appearance of the arms over time. Maintaining a stable weight and a healthy lifestyle can help prolong the
Trusted Source Arm Lift ASPS Go to Source results.
All surgeries carry some risks. For arm lift surgery, potential
Trusted Source Arm Lift Risks & Safety ASPS Go to Source complications include infection, poor wound healing, bleeding, blood clots, anesthesia risks, unfavorable scarring, and nerve damage. Dr. Rednam ensures that patients are well-informed and takes all precautions to minimize risks.
Yes, many patients opt to combine arm lift surgery with other cosmetic procedures such as liposuction, breast lift, or a tummy tuck. Combining surgeries can provide more comprehensive results and may reduce overall recovery time.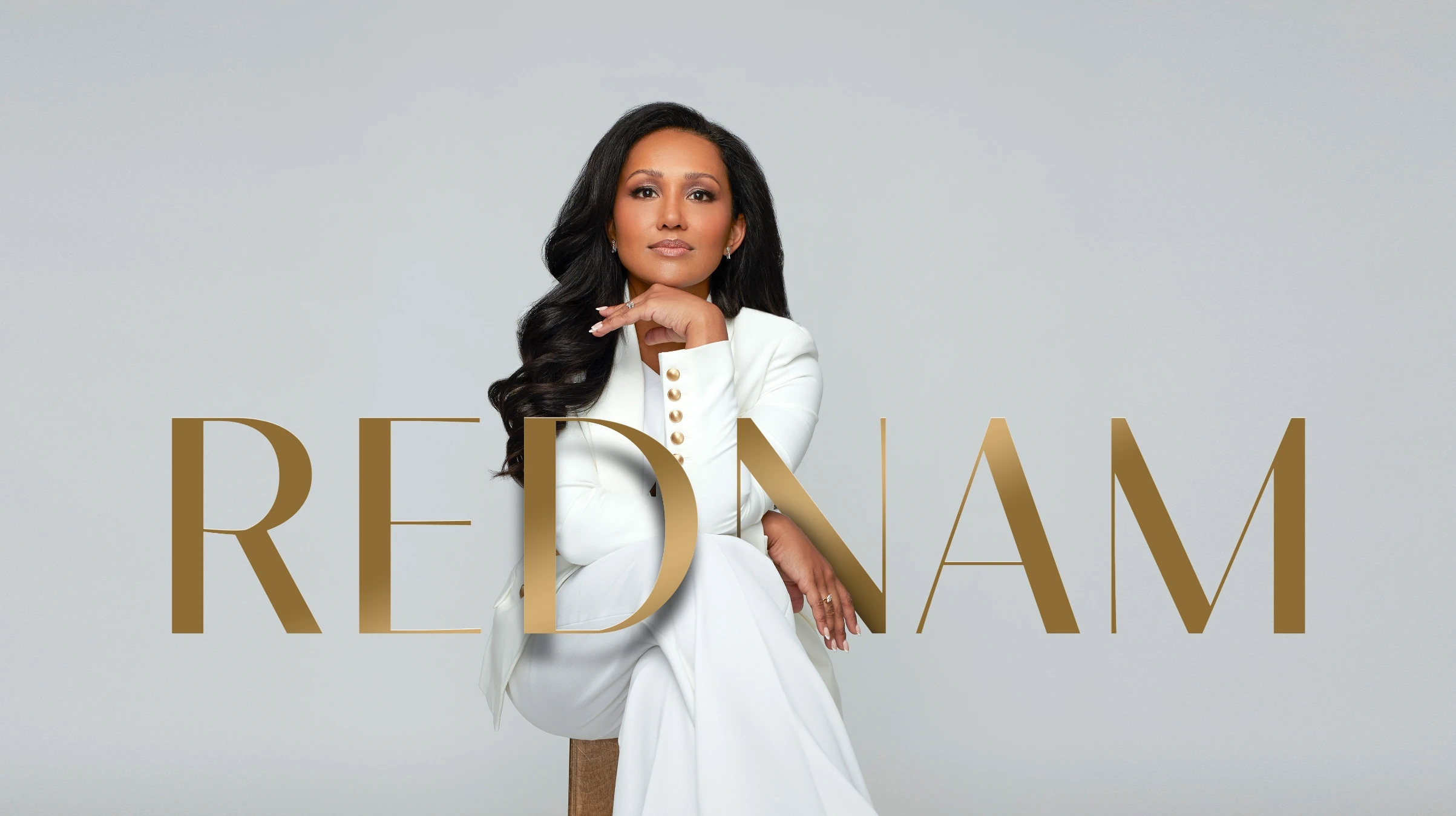 Your Arm Lift Consultation
If you are frustrated by droopy or loose skin on your upper arms, you could be a good candidate for arm lift surgery. During your private consultation with Board-Certified Plastic Surgeon Dr. Rukmini Rednam, you'll have an opportunity to discuss your goals and view before and after photos of exceptional results she has achieved through brachioplasty before deciding on the right treatment plan for your unique situation.
To learn more about arm lift surgery, please contact us today to schedule your consultation at our office in the Woodlands.
Dr. Rukmini Rednam has either authored or reviewed and approved this content.
Page Updated: