Consultation and Scheduling Surgery for Out of Town and International Patients
1. Contact Us
Contact us by phone or contact form so we can get your information and learn more about the procedures you are interested in talking about. Candace or Cheryl, Dr. Rednam's patient coordinators, will contact you as quickly as possible to get information from you. You will be asked to send pictures so that Dr. Rednam can evaluate you prior to your consultation. Please note, this is not in place of a formal consultation but in order to facilitate our discussion.
2. Pictures
Your initial consultation will be done via video telehealth. To protect your privacy during that online meeting, photos sent to our office prior to your online appointment will help Dr. Rednam best advise you on which procedures may be best for you. Photos are generally requested to be sent via your patient portal. These are necessary with out of town consultations to be able to be given a quote estimate the day of your virtual consultation.
3. Virtual Consultation
You and Dr. Rednam will discuss your concerns and desires and the two of you together will come up with a plan to help you achieve your aesthetic or reconstructive goals. These are possible plans and can be changed after your in-person evaluation based on your physical exam.
A deposit is requested to secure a date for your procedure and is fully refundable up to 30 days prior to the procedure.
4. Preoperative Appointment
In general we request out of town patients be present at least two days prior to surgery in order to receive and fill all prescriptions prior to surgery. This meeting is also important so that a formal physical examination can be performed and measurements can be taken. This allows us to promptly order implants or any other necessary items prior to surgery. During this appointment, you will talk directly with Dr. Rednam and any questions or concerns that have not already been addressed will be. At this visit, you will also learn more about post operative care and instructions. A virtual preoperative visit will also be done by a team member at least two weeks prior to your procedure as well.
5. After Surgery
The recommended amount of time to stay and recover locally will depend on the type of procedures. This can be determined during your first consultation. Communication is key and we want to be available to you and make sure you can reach us for follow up on a regular basis even after you go home.
---
Houston Hotels
The Moran CITYCENTRE, Energy Corridor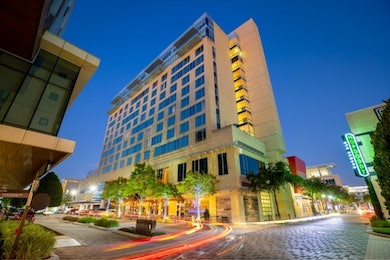 800 Sorella Ct, Houston, TX 77024
Phone: (713)973-1600
www.themoranhotel.com
We've partnered with The Moran to offer discounted rates. Click here to book with our exclusive partner pricing.
Room rates: $279-$299*
The Westin Houston, Memorial City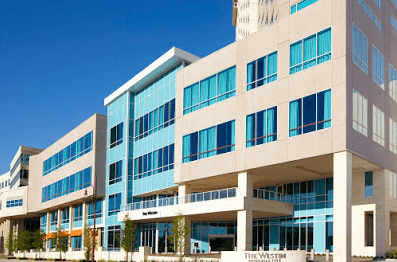 945 Gessner Road, Houston, TX 77024
Phone: (281)501-4300
Hotel Reservations: 866-961-3348
www.westinhoustonmemorialcity.com
Room rates: $169-$299*
Holiday Inn Express & Suites Houston – Memorial Park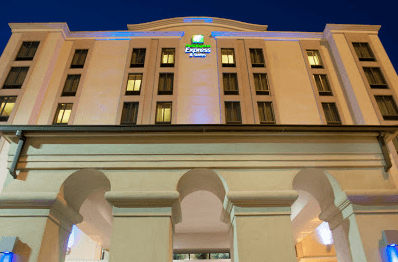 7625 Katy Freeway
Houston, Texas 77024
Phone: (713) 688-2800
Hotel Reservations: 1-888-HOLIDAY
www.ihg.com/holidayinnexpress
Room rates: $87-$151*
---
Recovery Caregivers
Local overnight or extended recovery can be arranged with a trusted recovery house where many of our out of town and local patients have recovered.
---
Two Convenient Houston Airports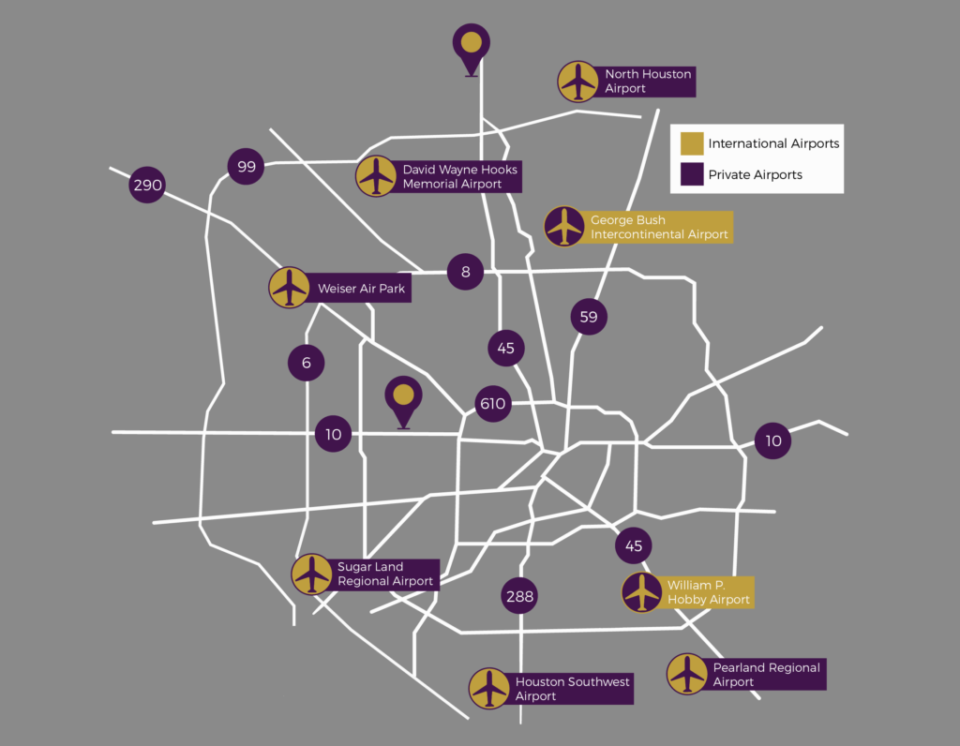 George Bush Intercontinental Airport (IAH)
23 miles/ 28 minutes to Memorial City Dr. Rednam's office
Estimated Uber: $26 each way
William P. Hobby Airport (HOU)
12 miles/ 20 minutes to Dr. Rednam's Memorial City office
Estimated Uber: $35 each way
---
Houston Medical Transportation
Wodela Medical Transport
7676 Hillmont Street, Suite 240W
Houston, TX 77040
Phone: (832) 680-0890
RR Transportation
10103 Fondren Rd, Suite 231
Houston, Texas 77096, United States
Phone: (713) 988-2222
---
Nearby Houston Pharmacies
CVS Pharmacy
8201 Katy Freeway
Houston, TX 77024
713-957-7500
Walgreens
9329 Katy Freeway
Houston, TX 77024
713-461-3607
H-E-B Pharmacy
9710 Katy Freeway
Houston, TX 77055
713-647-5950
Dr. Rukmini Rednam has either authored or reviewed and approved this content.
Page Updated: