The Rise of Fat Grafting in Plastic Surgery: Dr. Rukmini Rednam's Perspective in Houston Chronicle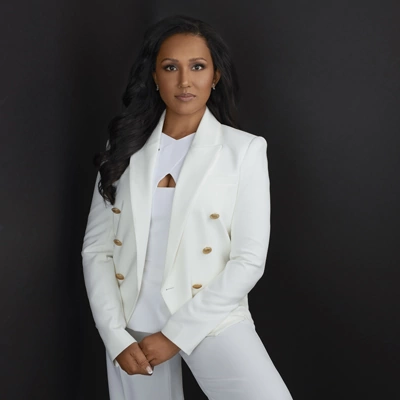 Dr. Rukmini Rednam was recently featured in Houston Chronicle's, "Fat grafting isn't just for Brazilian butt lifts. As its popularity increases, trends are evolving," on plastic surgery's significant shift in recent years, with fat grafting emerging as a popular technique for enhancing various body parts. Dr. Rukmini Rednam believes that fat grafting has revolutionized the field by offering a natural alternative to implants and injections.
In the article, Dr. Rednam highlights that fat grafting has opened new doors for patients who may have been skeptical of plastic surgery. Unlike implants or injections, fat grafting utilizes the patient's own fat, making it a more natural and comforting option for many individuals. By avoiding external substances, patients feel more at ease with the procedure. Dr. Rukmini Rednam's perspective sheds light on the growing popularity of fat grafting, especially in conjunction with face-lift procedures, and the satisfaction it brings to patients seeking a youthful yet authentic transformation. As fat grafting continues to evolve, it is crucial for patients to remain well-informed, choose experienced surgeons, and maintain realistic expectations to ensure a successful outcome.
View The Complete Story Here →
---
Dr. Rednam on The Joys of Breast Reduction Surgery in Allure Magazine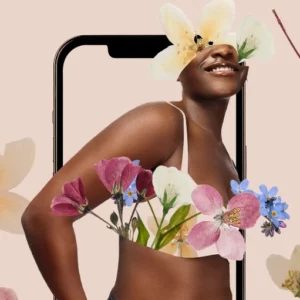 Dr. Rukmini Rednam was recently featured this month in, "The Joys of Breast Reduction Surgery", published by Allure Magazine. This article discusses the benefits and life-changing impact of breast reduction surgery and includes insights from Dr. Rednam and other medical professionals who explain the medical reasons why women choose to undergo this surgery, including relief from back pain, shoulder pain, and skin irritation. Dr. Rednam is quoted as saying, "breast reduction surgery has the highest satisfaction rate of almost any surgical plastic surgery procedure," before delving into the psychological and emotional benefits of breast reduction. In addition to featuring real-life stories from women who have undergone the procedure, the article emphasizes the importance of researching and finding a qualified surgeon to ensure a safe and successful outcome.
View The Complete Story Here →
---
Dr. Rednam Discusses How Education Transforms Perception in Plastic Surgery in Forbes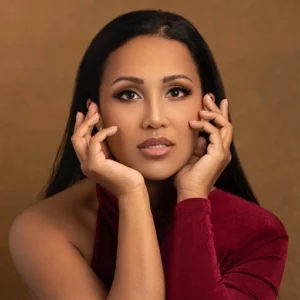 Dr. Rukmini Rednam was recently featured in "Education Transforms Perceptions In Medical Arena", an article in Forbes Magazine that discusses how plastic surgery is often misunderstood and stereotyped as only being focused on cosmetic procedures, when in reality it can also include reconstructive and restorative surgery. Dr. Rednam shares her belief that education through shared stories and personal motivations can help people better understand the reasons behind plastic surgery and the impact it can have on patients. Dr. Rednam has launched the Transform Patient Portraiture Project, which involves patients sharing their results and stories, in order to guide those considering plastic surgery and educate the public on the motivations behind it.
View The Complete Story Here →
---
Dr. Rednam Comments on Societal Beauty Standards and Women of Color in NewBeauty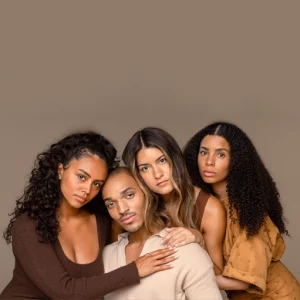 A recent "Forces of Beauty" report by The DREAM Initiative highlights the need for more inclusive representation in the world of aesthetics and beauty, showing that only 17% of all women feel like their racial beauty is accepted by society. As a Houston Plastic Surgeon and in her position as a DREAM ambassador Dr. Rukmini Rednam advocates for more diversity in the field of aesthetics, as well as the medical field at large. In NewBeauty, Dr. Rednam explains that, "part of what this program is set up to do is recognize the impact of structural racism on health and health care, because a lot of times we're not even aware that it's occurring."
View The Complete Story Here →
---
My Houston Surgeons to Launch a Second Full-Service Location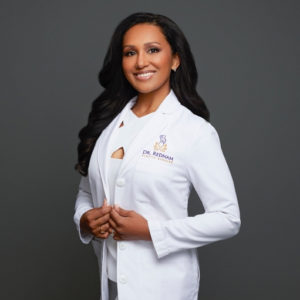 My Houston Surgeons recently announced the upcoming opening of a second full-service location in North Houston. The building, situated in the heart of the Woodlands Medical Center, is scheduled to open in March 2023. Dr. Rednam shared details of the 10,000 square foot space, which will house a large medical spa, a spacious operating room, and a luxury overnight recovery suite. We at My Houston Surgeons are eager to welcome patients into this new space, which will make it possible to offer even more fully customized treatments with the most advanced technologies.
View The Complete Story Here →
---
Dr. Rukmini Rednam in the Top Doctor Spotlight: Creating a Judgment-Free Space for Patients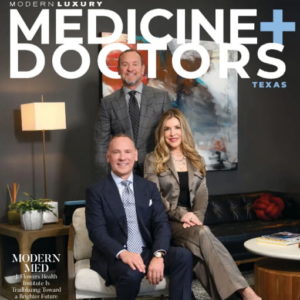 Dr. Rednam was recently featured in Modern Luxury Magazine's Top Doctor Spotlight as one of Houston's leading Plastic Surgeons. As a board-certified surgeon, she is dedicated to using her surgical skills to help people feel more confident. That's why, she explains in the article, it is so important to create a judgment-free space for patients at her Houston plastic surgery practice.
View The Complete Story Here →
---
Dr. Rukmini Rednam On Plastic Surgery: The Perfect Blend of Art and Science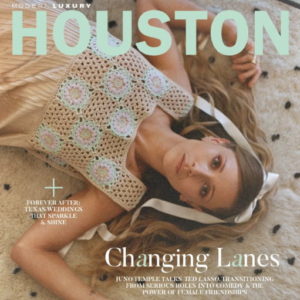 Dr. Rednam was the topic of Modern Luxury Magazine's "Power Players Spotlight", discussing her dedication to her patients, her love of the field of medicine, and why plastic surgery is the perfect blend of art and science. In the article, Dr. Rednam also shares why she's so open about her own life, dreams, and insecurities on social—all in an effort to be honest and authentic with her patients and potential patients. The article closes with Dr. Rednam's plans for expansion into a brand new building with a state-of-the-art operating room and full-service medical spa.
---
Houston Surgeon Dr. Rednam Speaks on Goals: Liberating, Supporting, and Empowering Patients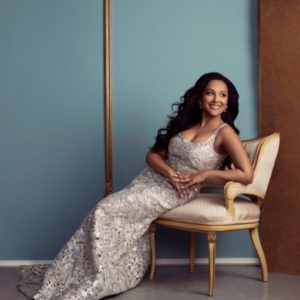 Dr. Rednam was recently featured in an LA Weekly article: Setting the bar of inspiration; Dr. Rukmini "Vinaya" Rednam insists on championing others, promoting mental health wellness. Here, she discusses why she is able to establish such close relationships with her patients. In addition to her surgical expertise and aesthetic sensibilities, what really makes Dr. Rednam stand out is her goal of helping each patient develop confidence that empowers them to be themselves and embrace better mental health. Whether it's through the motivational content she creates or life-changing procedures she performs including gender affirming procedures, Dr. Rednam daily fulfills her mission of making people feel special.
View The Complete Story Here →
---
Houston Surgeon Dr. Rednam on the Importance of Being a Confident Woman; Aftercare Follow-Ups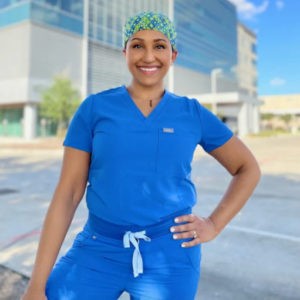 Dr. Rednam was recently featured in The Ritz Herald's Madison Graph discussing the challenges women face and how she strives to help her patients build confidence.
In the article, she explains why surgery alone often isn't beneficial if mental health isn't prioritized. The piece also covers Dr. Rednam's love of the social aspect of being a surgeon and how getting to know patients helps her develop a more personalized understanding of their cosmetic goals and needs. Her love of people and plastic surgery allows the Houston surgeon to always go above and beyond to provide quality results for everyone—including comprehensive follow-up and aftercare programs.
View The Complete Story Here →
---
The Power of Compassion; How Dr. Rednam Balances 3 Separate Worlds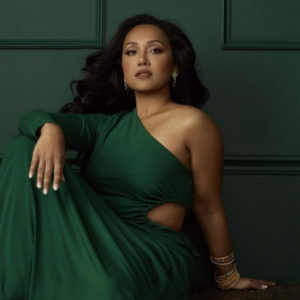 For Dr. Rukmini Rednam, plastic surgery is a calling. She was recently profiled in Influencive on her expertise in her field and the passion and dedication that drives everything she does.
Aside from leading a thriving plastic surgery practice, Dr. Rednam is also a mother and manages several robust social media accounts dedicated to educating fans and followers on plastic surgery procedures, techniques, and transformations. The article explores how Dr. Rednam is able to balance her professional and personal worlds because of the strong family-oriented ideals that inform everything she does.
View The Complete Story Here →
---
Jill of All Trades; The Incredible Journey of Dr. Rukmini Rednam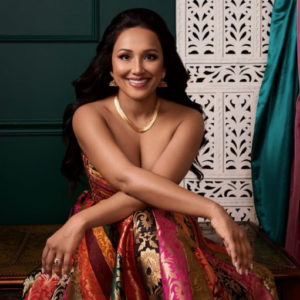 Dr. Rednam's rise to the top of her profession was recently featured in Deadline, in an article that shares what sparked the Houston-based physician's passion for plastic surgery.
It also profiles how her determination has pushed her throughout her career and how she's navigated a male-dominated profession. In the piece, Dr. Rednam shares why staying true to yourself is the best advice anyone could get, and how she's taking her own advice and pursuing the things she's passionate about such as her newest social media series, "Transform," which highlights real patient transformations and serves as both inspiration and an educational resource for people considering plastic surgery.
View The Complete Story Here →
---
Dr. Rednam Celebrated for her Commitment to Representation
Dr. Rukmini Rednam was recently featured in the Markets Herald in an article that explored the actions she has taken in her Houston plastic surgery practice to showcase diverse representations of beauty.
Dr. Rednam explains that the narrow beauty ideals that have been established in the past are, "unfair because there are so many people who believe those standards, so they feel like they're not beautiful if they don't look a certain way." She is conscious about sharing a range of real people on her instagram, facebook, and tiktok, where she posts before and after images of patients of different ages, ethnicities, and body types. Above all, she is committed to using her surgical skills and experience to enhance each patient's natural beauty while instilling confidence in them.
View The Complete Story Here →
---
Doctors Who Make You Smile: Meet Houston Plastic Surgeon Dr. Rukmini Rednam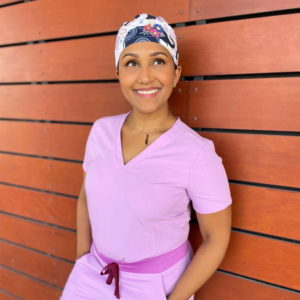 Dr. Rednam was recently profiled in The Ritz Herald as the featured doctor of the month in a heartfelt article exploring the connection between looking good and feeling good. Dr. Rednam discusses how a positive attitude and simple actions like smiling can lead to both health benefits and a boost in self-confidence. As someone in the business of helping patients boost self-confidence and passionate about each of her patient's individual health and wellness, Dr. Rednam strives to help each patient be the best version of themselves—inside and out.
View The Complete Story Here →
---
How can excess skin removal benefit you long-term? A surgeon answers our most inquired questions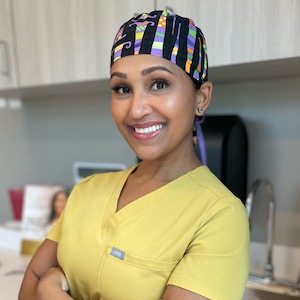 The United Business Journal recently featured Dr. Rednam in an informative article discussing excess skin removal following massive weight loss. One of Dr. Rednam's favorite procedures to perform, this type of body contouring surgery allows surgeons like Dr. Rednam to reshape the body and show off the patient's new hard won figure. Read the article to see a Q&A with Dr. Rednam and learn more about this life changing procedure!
View The Complete Story Here →
---
'Happy Healing': Houston plastic surgeon, Dr. Rukmini Rednam, is fully committed to leaving patients satisfied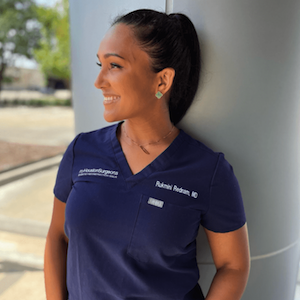 Dr. Rednam was recently featured in The American Reporter's piece discussing how she can understand some people's reticence to see a cosmetic surgeon, and offers advice for men and women on voicing their concerns, doing the proper research on both their plastic surgeon and the procedure desired, and the importance of following pre- and post-operative instructions. She also shares her favorite surgery to perform—and says she could do this procedure all day, every day. Read the full article to find out what it is!
View The Complete Story Here →
---
Fraxel Treatment & Experience with Dr. Rednam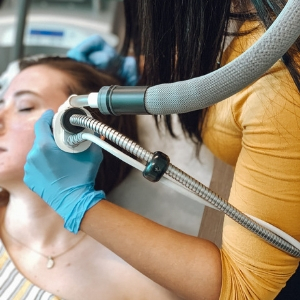 A few weeks ago I had the opportunity to receive a Fraxel laser treatment with Dr. Rednam, in Houston. I wanted to wait to give you my review and experience once my skin had a chance to fully heal, and I could truly share all of the results with you. So let's get started!
View The Complete Story Here →
---
The Complete Guide to Breast Reduction Surgery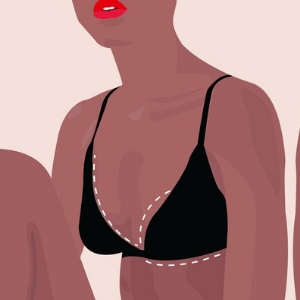 Three plastic surgeons share everything you need to know about the complicated but often life-altering surgery in this month's Life in Plastic column.
View The Complete Story Here →
---
Life and Work with Rukmini Rednam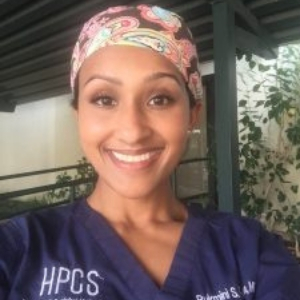 I have always been a very goal oriented person and from the time I was young, I felt inspired by my grandmother who was a pediatrician to go into medicine. So, I have spent my time in school really focused on making that happen.
View The Complete Story Here →
---
#GirlBoss: redefining what a boss looks like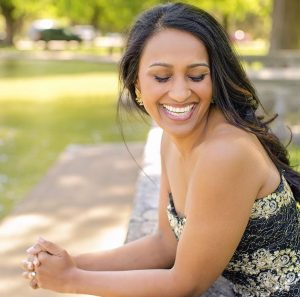 Too many of us grew up only seeing one kind of boss or leader in the media. The lack of representation for other groups reinforced harmful stereotypes and acted as a self-fulfilling prophesy, but would our opinion of what a leader looks like be different if the media did a better job at representing the true diversity of leadership in America?
---
Top Houston Surgeon Offers Concierge Services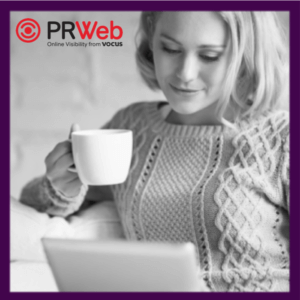 Recently voted Houston's Top Doctors in HTexas magazine, Dr. Rukmini "Vinaya" Rednam distinguishes herself once more by being among Houston's first plastic surgeons to offer boutique and concierge services. With these services, her elite clientele receives the highest quality plastic surgery care without disrupting busy schedules and maintaining the utmost discretion in the comfort of their home, hotel room, and office.
View The Complete Story Here →
---
LA Talk Radio With Dr. Rednam & The Weight Is Over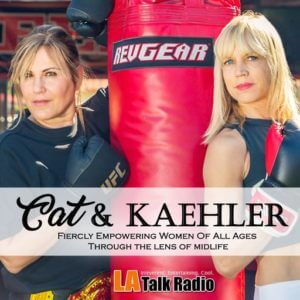 By LA Talk Radio. Discovered by Player FM and our community — copyright is owned by the publisher, not Player FM, and audio streamed directly from their servers.
The Weight Is Over and we are excited to learn why. Tune in for gofundme.com/the-weight-is-over Madison Wilner along with her extraordinary surgeon Dr. Rukmini Rednam.
Dr. Rukmini Rednam has either authored or reviewed and approved this content.
Page Updated: