Fraxel® DUAL Laser Skin Resurfacing
For patients interested in improving the appearance of their skin, the Fraxel DUAL Laser may be the right option. Targeting the tone and texture of the skin, Fraxel™ provides patients with a more youthful appearance of the face, neck, chest, arms, hands, legs and back. The treatment can additionally address fine lines and acne scars for beautiful-looking skin, simply by activating the body's own natural healing process.
Backed by extensive research, this safe, non-surgical procedure uses laser light to treat a number of issues that age the skin, such as surface lines and wrinkles, scars, hyperpigmentation/sun spots, melasma, actinic keratosis, and textured skin.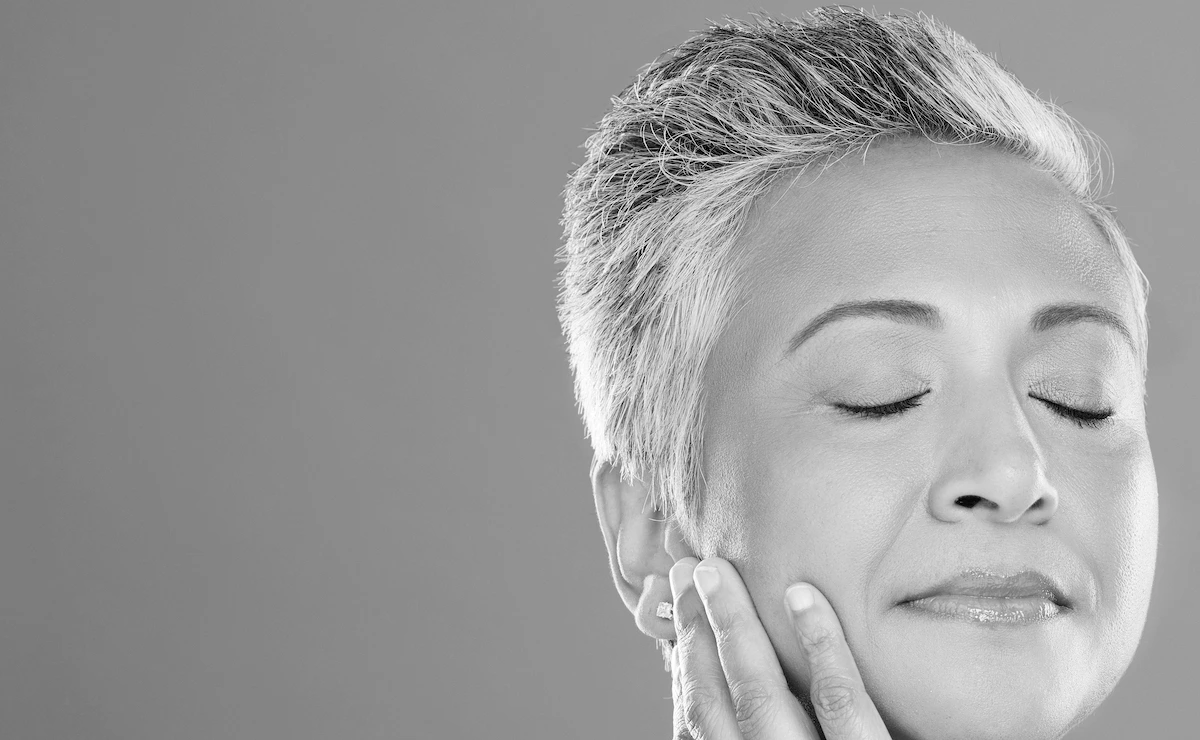 Who is a Candidate for Fraxel?
Patients who want to look and feel great but struggle with the appearance of damaged skin are great candidates for the dual laser treatment by Fraxel. Skin problems can be caused by age, the sun, pollution, stress, and fatigue, hindering patients from looking as young as they feel. All skin colors and types can benefit from Fraxel treatments.
Benefits of Fraxel Dual Treatment
Effective for both men and women, Fraxel Dual laser skin resurfacing is approved by the FDA to treat:
Wrinkles around the eyes
Surgical scars
Acne scars
Sun spots
Age spots
Melasma
Actinic Keratoses (precancerous skin cells)
Treatment with Fraxel reveals skin that is more even in tone and texture, with increased radiance and reduced signs of scarring, aging, and sun damage.
How Does Fraxel Work?
Fraxel uses fractional technology to target damaged skin with microscopic lasers that have the power to penetrate deep into the skin. This allows the lasers to treat small areas of skin at once, leaving the surrounding, undamaged tissue untouched, promoting rapid healing. This process stimulates the body's natural healing process, replacing old, damaged cells with glowing healthy skin. The treatment is typically administered more than once, depending on a patient's desired aesthetic and recovery time.
Additionally, Fraxel™ is a dual laser, meaning the two treatment modes can be specifically tailored to a patient's desired outcomes—providing both a superficial and deep laser treatment to the target areas. The 1550 laser penetrates deep into the layers of skin, targeting concerns such as wrinkles or scarring, while the 1927 laser targets the skin's tone and texture, along with other surface signs of
Trusted Source Fraxel Patient Information Solta Medical Go to Source aging.
Fraxel Treatment: What to Expect
Preparing for Fraxel
Before undergoing Fraxel treatment, patients undergo a thorough consultation with Dr. Rednam. During this appointment, it is important that patients discuss their current skincare and sun care routines with Dr. Rednam, as well as any medication they may take. Dr. Rednam will encourage patients to avoid unnecessary sun exposure and to carefully apply sunscreen for at least several weeks prior to treatment.
The Fraxel Procedure
Before Fraxel Dual treatment is administered, the patient's skin thoroughly cleansed and treated with a topical anesthetic to minimize any potential discomfort. The patient relaxes for roughly one hour while the topical anesthetic effectively numbs the skin. Most patients report no sensations other than an increased sensitivity to heat during Fraxel treatment. The treatment itself takes between 10 and 30 minutes.
For patients desiring an even more comfortable experience Pronox or IV sedation may be used. The experience can be tailored to your comfort level and desired experience.
Read about Houston blogger Haley's Fraxel experience with Dr. Rednam.
Fraxel Recovery and Results
After the treatment, patients may experience swelling or redness which typically dissipates after a few days. After each session, patients experience a sunburn-like reaction, where their skin flakes and exfoliates, leaving behind fresh and glowing smoother skin.
Results from the procedure are both immediate and progressive, meaning shortly after treatment, the surface of your skin will appear smoother and softer, have a more even tone, and look brighter. Deeper skin improvements typically take three to six months, as the skin continues to produce new collagen. These results are long-lasting, but can vary depending on a patient's age, lifestyle, original skin condition, and skincare regimen.
Is Fraxel Safe?
Yes. The Fraxel laser is targeted to only affect small, targeted areas of skin, leaving surrounding tissues unharmed. Comprehensive
Trusted Source Bass, MD, Rejuvenation of the Aging Face Using Fraxel Laser Treatment, Aesthetic Surgery Journal, Volume 25, Issue 3, May 2005, Pages 307–309 Lawrence S Go to Source research shows that Fraxel requires no recovery time, causes no open wounds, is safe for all skin types, and is associated with very few, rare complications.
Reveal More Beautiful Skin with Fraxel
If you live in the Houston or Woodlands area and are ready to learn more about how you can reveal more youthful, even, and radiant skin with Fraxel Dual treatment, please contact Dr. Rukmini Rednam to schedule a consultation.
Dr. Rukmini Rednam has either authored or reviewed and approved this content.
Page Updated: