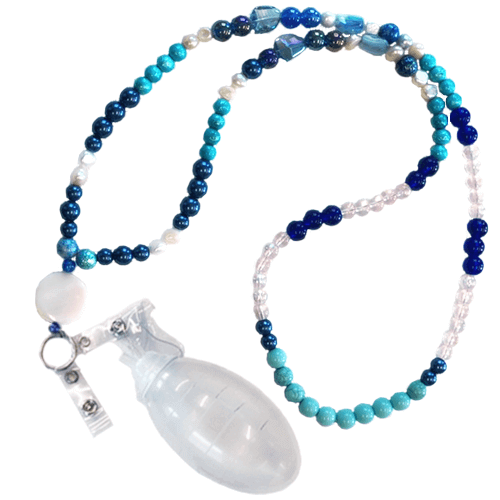 Whether you've undergone abdominal surgery, breast surgery, or breast reconstruction —  proper drain management is critical during your recovery. The act and process of managing your drains may become daunting.
Why Do We Drain?
During the healing process, fluid creation is expected and collected in drain bulbs that are typically located at or near the incision site of your surgical procedure. The tubes are attached to a clear silicone bulb, where the fluid collects, and must be emptied one to two times daily and recorded on a drain log provided to you. The number of drains placed is determined by the type of surgery you've undergone and it can range from one to four drains at a time. Keeping your drain in place can be a challenge both at the hospital as well as at home.
Making Draining Easy
Dr. Rednam understands that drain management is a necessary inconvenience  and can be somewhat challenging even if temporary. So, with the help of her talented mother they designed beautiful handmade drain necklaces that allow you to keep your drains comfortably in place and hidden, all while looking fashionable and non-medical.  The handmade drain necklaces, 34-38 inches in length, have the capability of holding up to four drains. They are safe to use in the shower, and ideal for use after abdominal and breast surgery. Because the drain clips are removable, this drain necklace doubles as a keepsake by attaching the included tassel. It comes in a variety of colors, and you have the option of messaging the shop with your preference. Because these were designed initially trying to increase the comfort of her breast cancer patients, twenty percent of each sale is donated to breast cancer research.
This drain necklace is ideal for helping you or someone you know manage their drains as they heal. It's functional, beautiful, and a fashionable addition to any wardrobe.