Microgold Infusion Skin Rejuvenation Treatment
If you're seeking a minimally invasive facial rejuvenation treatment that can help you look your best before a big event, Microgold infusion may be the solution for you! Microgold infusion, sometimes called a Micro-BOTOX Facial, is an innovative skin treatment that infuses the skin with a customized blend of wrinkle reducers, vitamins, and hydrating ingredients to nourish and revitalize your skin. The result is a smooth, glowing complexion with no downtime needed. Dr. Rukmini Rednam is excited to offer Microgold infusion treatments in Houston and The Woodlands.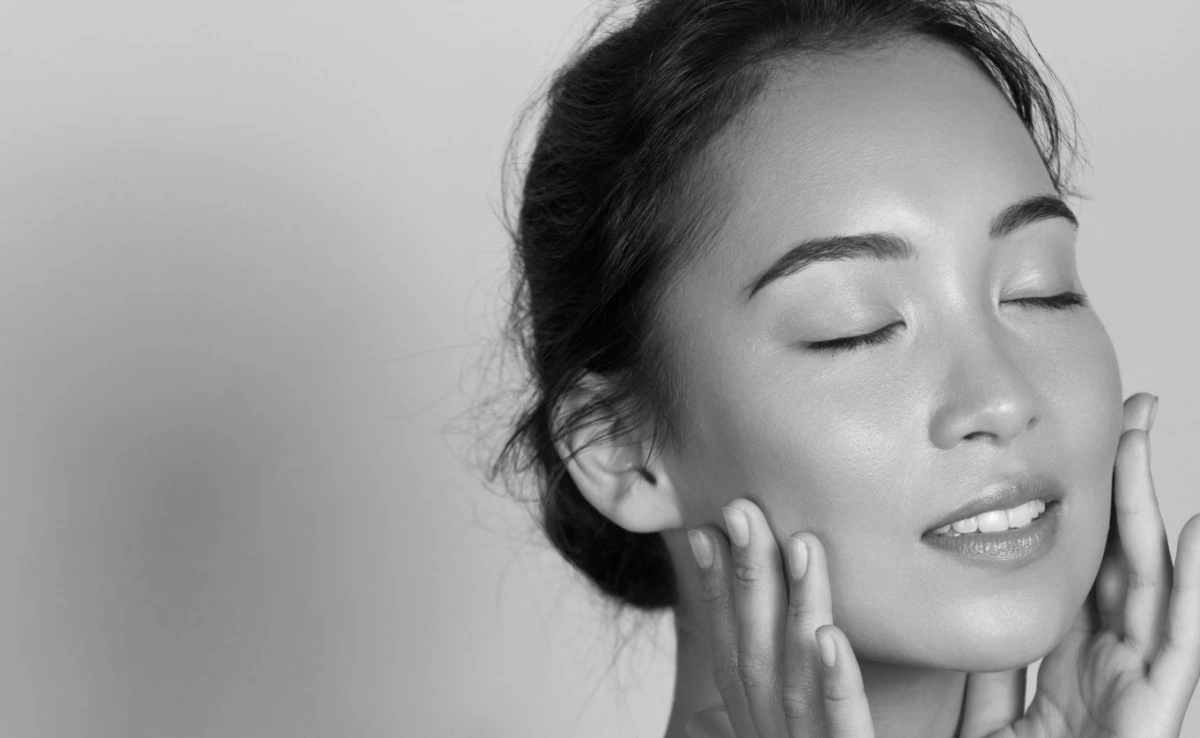 How Does Microgold Infusion Work?
The first step is a consultation appointment with our Houston Skincare Specialists. Microgold infusion uses tiny, hollow, gold needles that are gently stamped against skin to deliver professional-grade skincare. Your infusion treatment will be personalized to meet your needs, with a custom mix of fillers, neurotoxins, hyaluronic acid, and more. Utilizing BOTOX and other wrinkle smoothing formulas intradermally, rather than in a typical injection fashion, results in a radical improvement in skin texture with less visible pores, more even tone, and no risk of a "frozen" look.
Treatment typically takes about 20 minutes and involves little to no discomfort. Unlike traditional microneedling, microinfusion requires no downtime. Patients with sensitive skin may experience mild redness for up to one hour after treatment, but many patients are thrilled with an immediate filter-like glow and zero downtime.
Results and Benefits of Microgold Infusion Treatment
Microgold Infusion Treatment can:
Improve hyperpigmentation
Reduce redness and give a more even skin tone
Stimulate your natural collagen production
Give a more youthful appearance
Hydrate and plump skin
Reduce the appearance of large pores
All with immediate results and little to no downtime!
Is Microgold Infusion Right For Me?
Microgold infusion is a great choice for patients who are interested in brightening their complexion and achieving more even-toned skin without the downtime of laser treatments. Microgold infusion is appropriate for all ages and skin types and can treat a wide range of complexion concerns.
Get Microgold Infusion in Houston and The Woodlands
If you have an upcoming wedding, reunion, big date, or important presentation, Microgold infusion can help you look your best and give you a glow you'll love. Contact us with any questions or to schedule your consultation.
Dr. Rukmini Rednam has either authored or reviewed and approved this content.
Page Updated: