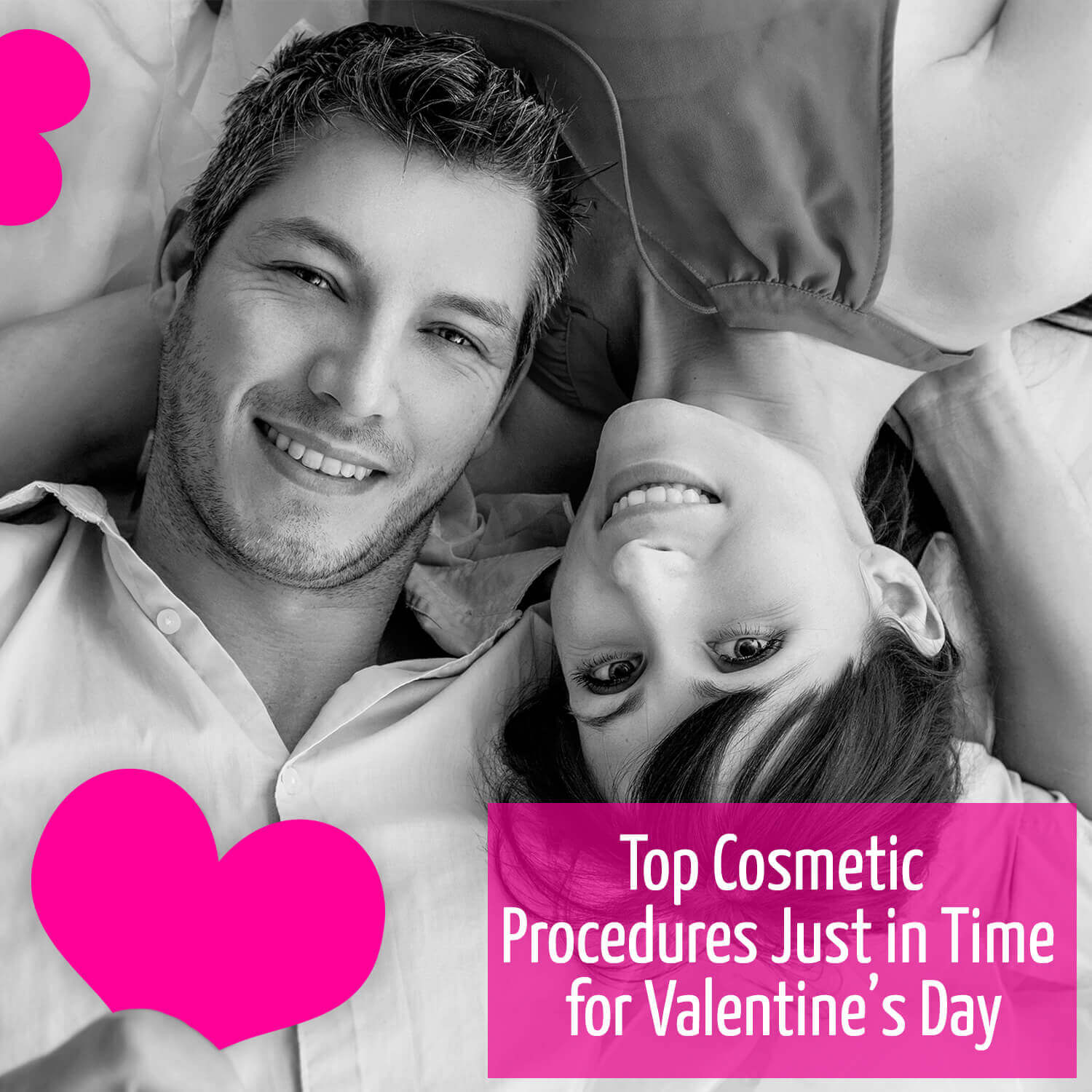 With Valentine's Day just a couple weeks away, there is no time like the present to schedule a consultation. After all, a little enhancement can ensure you look and feel your best on the most romantic day of the year. It can take a few weeks to see the best results from some procedures, so don't delay in making your appointment today to create a gorgeous, youthful look. Here are some of the top cosmetic procedures to book just in time for Valentine's Day!
Fraxel Laser
Fraxel laser treatment is very popular for several reasons. This non-invasive treatment can solve a wide range of problems including fine lines and acne scars. The procedure gives you smooth, clear, beautiful skin by stimulating your body's natural healing processes. Fraxel laser treatment uses a laser light to erase wrinkles, scars, hyperpigmentation, dull or rough skin, or other issues, leaving great-looking and healthy skin. This proven technology stimulates collagen production, which smooths the skin as it heals naturally. It's safe, simple, and effective, and treatment takes less than an hour with minimal downtime.
BOTOX® Cosmetic
BOTOX® Cosmetic is an injection that can make a dramatic difference to the appearance of your face. Stressed and overworked muscles can give your face a tired or dull appearance or even make you look older than your years. Botox solves this problem by relaxing these muscles, giving you a younger, refreshed look. Using a fine needle to inject a special neurotoxin into specific muscles, Botox can reduce the appearance of forehead wrinkles, frown lines, crow's feet, nasolabial folds, and other signs of aging. Botox is a safe, easy procedure. It doesn't require any anesthesia, but an anesthetic cream ensures a pain-free, comfortable session.
Injectable Fillers
Injectable fillers are the fastest and easiest way to increase your facial volume. This treatment can fill wrinkles and creases and restore fullness to the face that may have been lost through gravity, time, or the natural aging process. There are several types of injectables available for clients who are looking for a quick and effective anti-aging treatment. You can fill in lines and wrinkles or make your lips look fuller and more appealing. Discuss your unique issues and goals with your doctor to ensure that you achieve the best possible results.
Chemical Peels
Many of the skin imperfections patients wish to correct are the result of sun damage, aging, acne, or clogged pores that make the skin look wrinkled, dull, scarred, or patchy. A chemical peel can improve these issues dramatically and leave your skin looking healthier, smoother, and tighter. The non-toxic chemical solution is applied to the skin where it will gently remove the damaged top layers to reveal the new, fresh, younger-looking skin underneath. Chemical peels stimulate collagen production and new cell growth to make your skin look and feel its very best. It's time to get ready! With minimal discomfort and downtime, there's no reason not to treat yourself this Valentine's Day.
Schedule a Consultation
Contact Dr. Rednam to discuss how to get started.