Juvéderm
When it comes to your face, small changes can make a big difference. Early signs of aging, such as thinner lips, deeper nasolabial folds (the smile lines that run from the sides of your nose to the outer corners of your mouth) and marionette lines (wrinkles that form between the sides of your mouth and your jaw) can appear gradually to make you look older or more tired than you really are. The good news is that there is a simple, minimally invasive solution to rejuvenate your face without surgery! Houston JUVÉDERM Specialist Dr. Rukmini Rednam and her team of dermal filler experts offer a full range of JUVÉDERM treatments to restore a youthful appearance.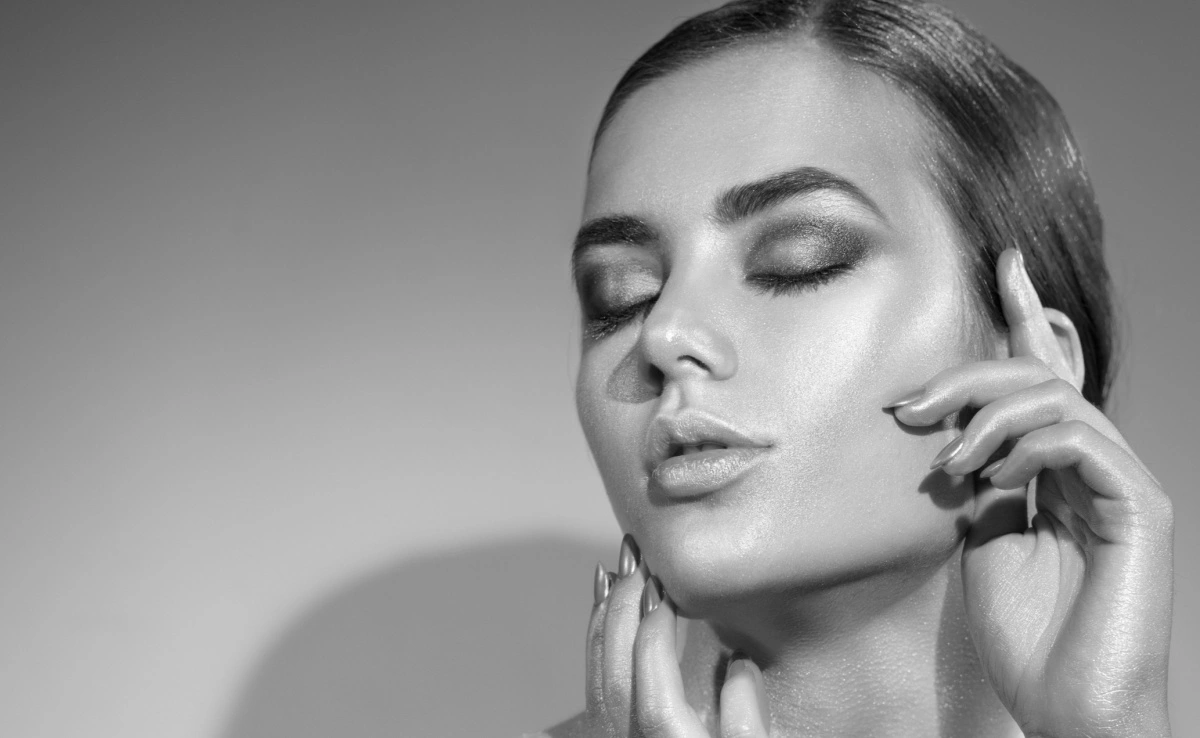 How Does JUVÉDERM® Work?
As we age, our body produces less collagen, which is nature's secret ingredient for plump, youthful-looking skin. Loss of underlying facial tissue plus repetitive motions cause deep lines and wrinkles to form. JUVÉDERM is a Hyaluronic Acid Injectable Gel Filler that can smooth away lines and wrinkles and restore lost volume in the face and lips. Hyaluronic acid is a substance naturally found in your body and it can effectively shape and rejuvenate your skin. JUVÉDERM injections are quick and effective and deliver natural-looking results when administered by a trained and experienced professional. JUVÉDERM may be combined with BOTOX and other wrinkle-smoothing treatments for comprehensive rejuvenation.
What Can JUVÉDERM® Treat?
Treat wrinkles and deep creases
Fill in nasolabial folds (smile lines)
Smooth away marionette lines
Restore lost facial volume (including the tear trough area)
Define cheekbones
Augment thinning lips
The JUVÉDERM® Collection of Fillers
JUVÉDERM is available in a variety of formulas to target a range of concerns. At your consultation appointment, we will discuss your goals in order to recommend the best filler for you. Most JUVÉDERM products contain lidocaine anesthetic to ensure your comfort during injection.
JUVÉDERM® Vollure
Designed to correct moderate to severe facial wrinkles and folds, including nasolabial lines.
JUVÉDERM® Volbella
Ideal for lip enhancement and the treatment of fine lines around the mouth.
JUVÉDERM® Voluma XC
Formulated for deeper injection in the mid-face area to restore lost volume and define cheeks.
JUVÉDERM® Ultra XC
Perfect for the patient who would like lip augmentation, this formula plumps lips and smoothes perioral wrinkles.
JUVÉDERM® Ultra Plus XC
A thicker formula that can tackle deeper lines and deliver comprehensive restoration of volume.
Is JUVÉDERM® Right for Me?
JUVÉDERM is
Trusted Source Food and Drug Administration Dermal Fillers Approved by the Center for Devices and Radiological Health Go to Source FDA-approved for injection in patients over 21 years old. If you would like to restore a youthful appearance without surgery, then JUVÉDERM could be right for you. The best way to determine if you are a candidate for JUVÉDERM or other injectable treatments is to schedule a consultation appointment at our office.
Get JUVÉDERM® in Houston and The Woodlands
Dr. Rednam and her staff are dedicated to providing personalized care that helps you meet your aesthetic goals. Contact us with any questions or to schedule your consultation.
Dr. Rukmini Rednam has either authored or reviewed and approved this content.
Page Updated: