Mommy Makeover
Motherhood is a deeply fulfilling experience that also takes a significant toll on a woman's body. Hormonal and physical changes from pregnancy, childbearing, and breastfeeding can make it challenging to restore your figure to pre-pregnancy shape with diet and exercise.
Dr. Rukmini Rednam offers customized mommy makeover surgeries to help women restore their figures and their confidence after childbirth. Dr. Rednam is a board-certified plastic surgeon and an expert in the body contouring procedures included in mommy makeover surgery.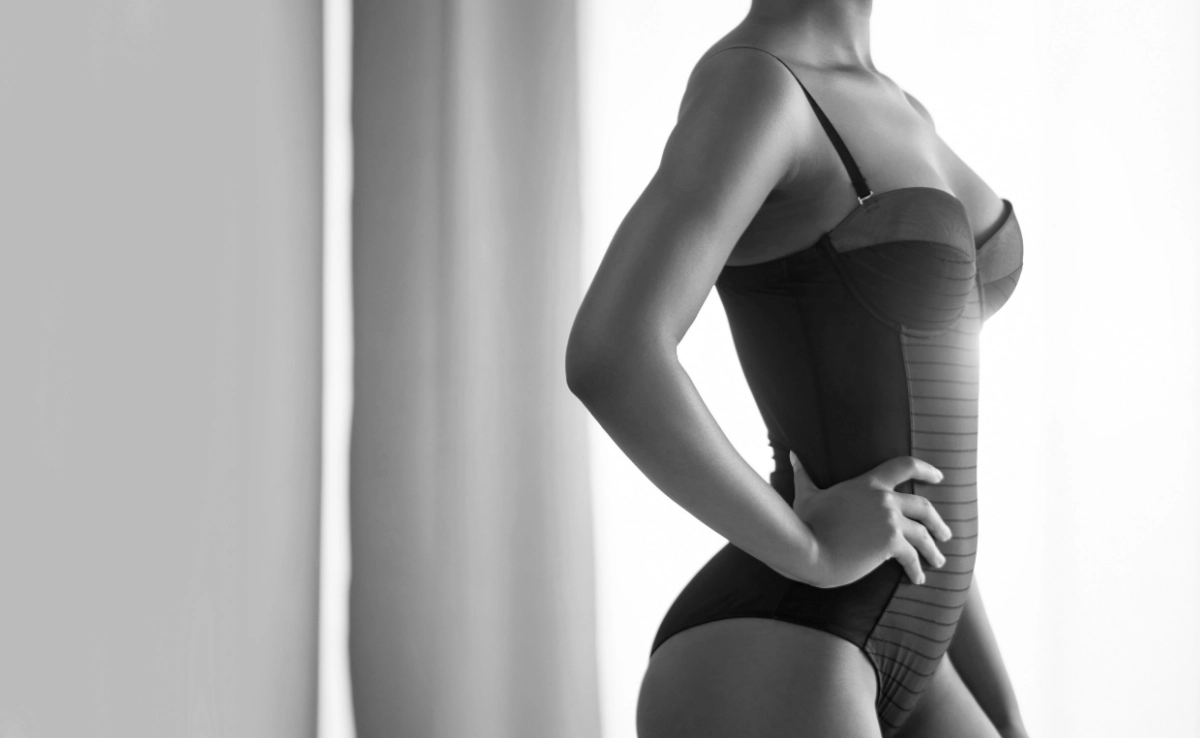 What Is A Mommy Makeover?
A mommy makeover is an outpatient procedure that may be performed under total IV sedation or general anesthesia. It generally refers to a combination of procedures performed at the same time, and typically includes breast surgery, abdominoplasty, and liposuction, to rejuvenate a woman's body following pregnancy. Mommy makeover patients enjoy the following
Trusted Source Mommy Makeover American Society of Plastic Surgeons Go to Source benefits with personalized plastic surgery procedures treatment plans:
A flatter and firmer stomach
A more sculpted figure
Fewer stretch marks
Higher, firmer, and more youthful-looking breasts
Tighter, more shapely buttocks
Removal of stubborn fat pockets such as love handles
Improved self-confidence
Is Mommy Makeover Right for Me?
Good candidates for mommy makeover surgery are typically women looking to restore their body closer to a pre-pregnancy
appearance following childbirth and:
Do not plan to have more children
Are not breastfeeding
Are in good general health
Have realistic expectations for what can be achieved with cosmetic surgery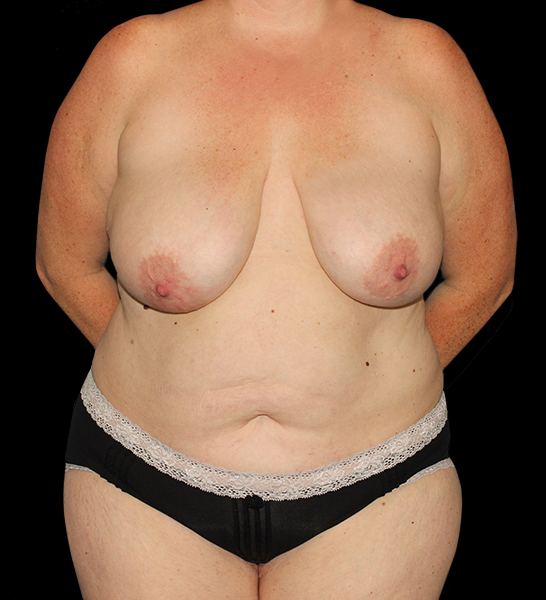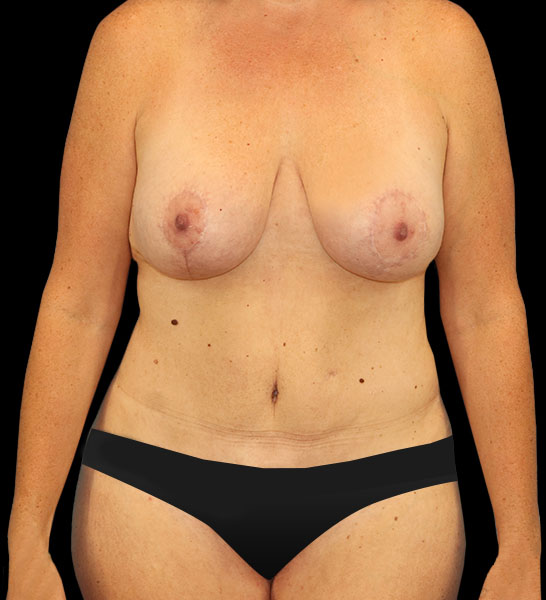 Mommy Makeover Procedures
Each mommy makeover performed by Dr. Rednam is tailored to meet each patient's goals. Below are some of the cosmetic procedures included in mommy makeover surgery.
Abdominoplasty (Tummy Tuck)
A common side effect of pregnancy for many women is the separation of the abdominal muscles. Abdominoplasty can tighten the muscles on the abdominal wall in addition to removing stubborn fat pockets and excess skin, reducing stretch marks, and improving the appearance of the belly button.
Breast Augmentation
Weight fluctuations and breastfeeding can cause the breasts to lose volume and sag. There are many types of breast surgery that women can choose from, including breast augmentation using silicone, silicone gel or saline breast implants, breast augmentation with fat grafting, or breast reduction with lift depending on the patient's desires.
Breast Lift (Mastopexy)
Often combined with other cosmetic breast surgeries, a breast lift removes excess skin and tissue and repositions the areola on the chest for a higher, firmer, and more youthful appearance.
Liposuction
Diet and exercise alone are often not sufficient to combat stubborn fat that persists following pregnancy. Liposuction is a great option for eliminating pockets of excess fat from almost anywhere on the body including the under the chin, arms, stomach, back, bra line, hips, buttocks, thighs, and more.
Brazilian Butt Lift
A Brazilian butt lift can achieve more full, shapely, and lifted buttocks while also eliminating unwanted body fat. A Brazilian butt lift uses fillers or fat grafting in the buttocks for natural-looking enhancement.
Labiaplasty
Labiaplasty is a vaginal rejuvenation procedure sought by many women after childbirth. This surgery can relieve discomfort associated with normal activities such as exercise or intercourse while also improving the outward appearance of the
Trusted Source Accessed December 2, 2020 org/cosmetic-procedures/vaginal-rejuvenation/labiaplasty Go to Source vulva.
Facial Rejuvenation
There are also a variety of non-surgical and surgical procedures that women can choose to include in their mommy makeover surgery. Dr. Rednam is proud to offer patients neck and facelift and CO2 laser resurfacing for more comprehensive facial rejuvenation as well as minimally invasive anti-aging treatments such as Botox and Fraxel.
Dr. Rednam Discusses Mommy Makevoer
Mommy Makeover Recovery
The recovery period following mommy makeover surgery depends on the number of procedures included in the treatment plan. In general, it's common to experience bruising, swelling, and moderate pain after surgery which Dr. Rednam will help manage with pain medication.
Your Mommy Makeover Consultation
Electing to undergo plastic surgery is a deeply personal choice and as a mother herself, Dr. Rednam understands that women considering a mommy makeover will have questions, concerns, and unique goals. With that in mind, she gives each woman one-on-one personal consultations so they can get the answers they need and feel confident in Dr. Rednam's experience and expertise.
If you would like to learn more about mommy makeover, please contact us today to schedule a consultation with Dr. Rednam in Houston or the Woodlands.
Dr. Rukmini Rednam has either authored or reviewed and approved this content.
Page Updated: